With spring sports suspended across the country and schools meeting remotely, it's more important than ever to make sure your program is achieving its fitness goals.
That's why Snap! Raise and TrainHeroic are bringing free at-home strength and performance workout plans to programs that fundraise with Snap! Raise, indefinitely!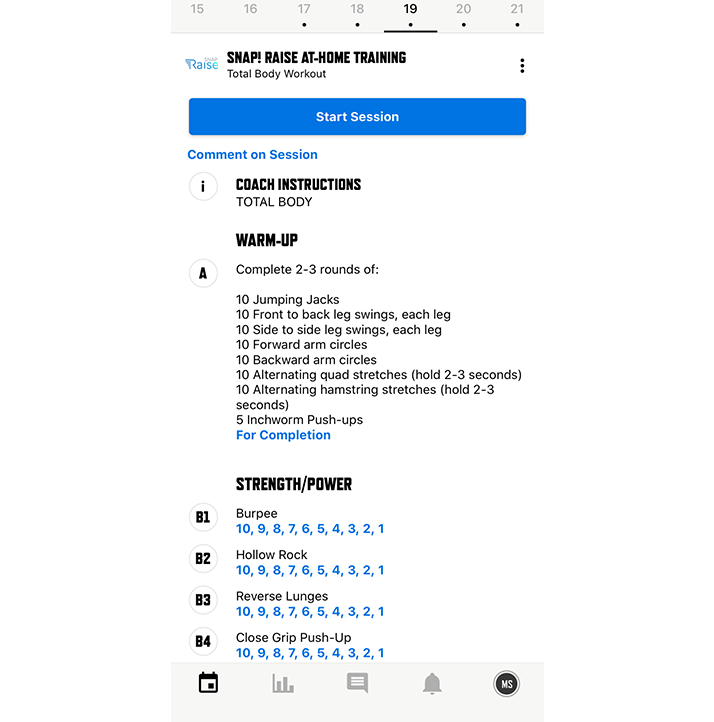 TrainHeroic believes in the power of using technology to improve human performance. This leading workout app used by pro athletes—including by elite football prospects training for the NFL combine—specializes in building out custom at-home training solutions for your unique needs. TrainHeroic provides daily strength and conditioning programs, sourced from expert collegiate and professional sports performance coaches, delivered directly to your phone.
While your team might not be able to get together to practice in person, that doesn't mean you can't stay on top of your skills and training. Beyond just being prepared for your season to start again, continuing with consistent exercise is good for the mind and body, and gives your team consistent fitness goals to work toward.
How it Works
As a program leader you can invite your whole team to download the app and join Snap! Raise's program, where participants will have access to unique daily workout programming comprising of lower body, upper body, or total body workouts. Each workout activity has easy-to-follow descriptions and a video demonstration allowing everyone to try it out.
It's easy to participate in this program:
Download 'TrainHeroic' app from the Apple App Store or Google Play Store
Create an account
Enter code: SNAPRAISE
Complete your profile and start working out!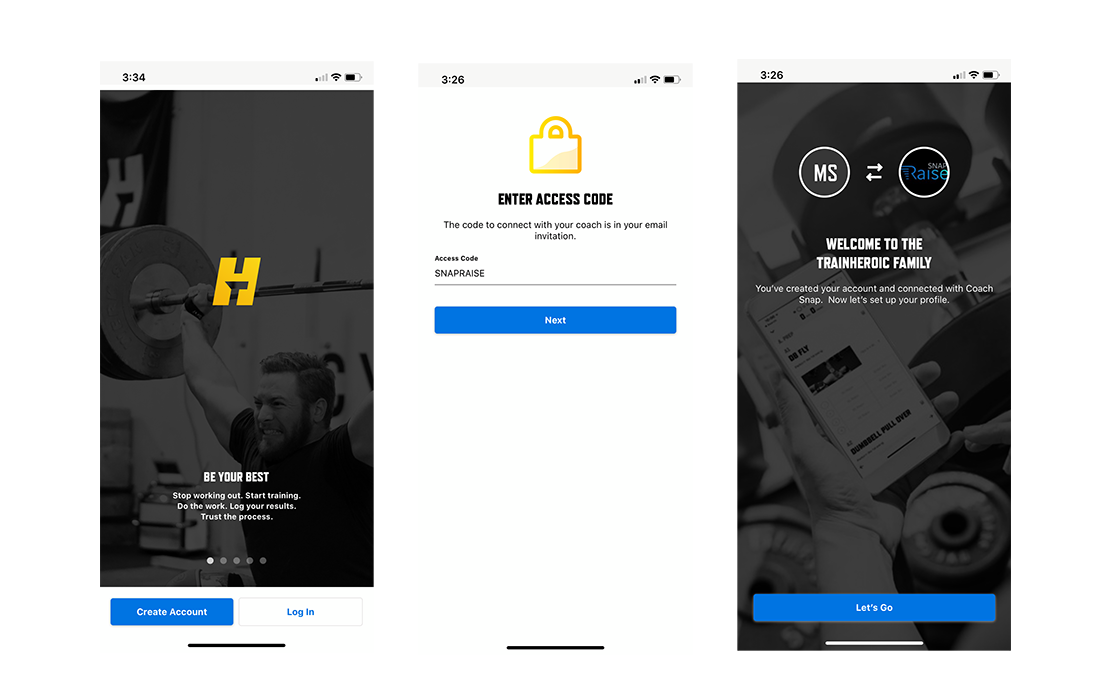 Social Media Challenge
Take a picture or video of yourself completing a TrainHeroic workout and share it with your friends and teammates. Challenge each other to who can complete more and stay on top of their game for when the season starts back up.
Tag @snapraise and we'll share it with other athletes and participants!
Come join other programs nationwide as we provide top training tools alongside our leading digital fundraising process for your team.
---