Snap! Raise is a purpose-driven company through and through. Our products help millions of students around the country raise the money they need to participate in extracurricular activities.
It's exciting to see the direct impact of our work in schools and communities on a daily basis and to have our innovations recognized across the edtech space. We've been listed on the Inc. 5000 and Deloitte Technology Fast 500 as one of the fastest-growing startups in Seattle, and have solidified a home amongst the tech giants in the high-growth hub of South Lake Union.
But at the end of the day, the most gratifying part of working at Snap! Raise is using technology to liberate more students, educators, and youth coaches from administrative chores like fundraising, so they can focus fully on the activities they love.
Our software engineering team is at the forefront of this mission—our work literally builds the product that makes this whole endeavor possible. To stay accountable to the communities we serve, and to each other, we follow a simple set of guiding principles.
In busy moments of our day-to-day, we refer back to these core values. This framework allows us to make decisions individually and as a team that propel our vision forward, enabling us to help more programs across the country raise the funds they need to achieve more.
Here's how we apply our essential Snap! Raise engineering team core values.

Initiative Balanced with Good Judgement
We value and reward initiative and self-motivation. We do not punish failures in execution if the idea, effort, and reasoning behind it were sound.
At startups, it's natural to wear a lot of hats. One day you might be doing engineering, and on other days you might be diving into some marketing work.
That's the kind of hustle and determination that gets startups off the ground and turns them into rocket ships. However, as startups mature and grow, it becomes important to balance that initiative with effective judgement. Sometimes, just doing things without a vetted plan causes a lot more trouble and pain. What worked in a five-person organization probably won't work in a 300-person organization.
At Snap! Raise Engineering, we want we want to give our team room to take ownership and innovate, but still work together cohesively and responsibly to achieve team goals. We clarify the tradeoffs we make and the thought process behind our decisions so that engineers can effectively build their own good judgement. Ultimately, decisions are judged not on the success of the outcome, but whether your peers would have made the same decision.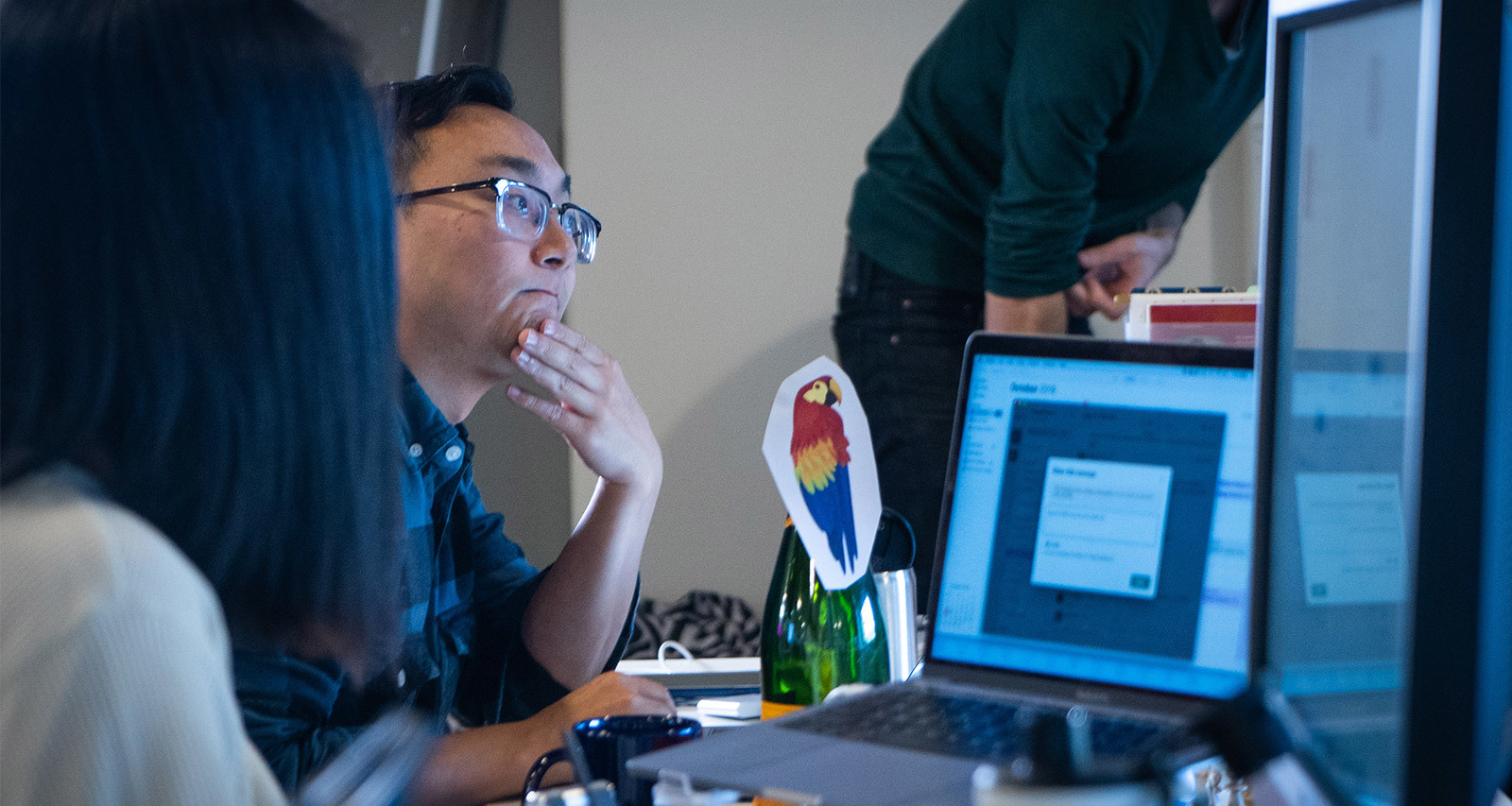 Tyler Iguchi, one of our Lead Software Engineers, demonstrated initiative when he identified a problem: our continuous integration service was slow. Every build was taking over 25 minutes! He brought it up to multiple people, who all agreed it was slow, but no action was taken—people were busy, and the continuous integration service was otherwise working and not a priority.
Unsatisfied with this answer, Tyler took matters into his own hands. He researched several other continuous integration services, tested several out, and then configured the Snap! Raise software to work on the new service. Demonstrating good judgment, he ensured the old and new service worked in parallel before transitioning to the new service entirely. The impact of his work was noticeable; Tyler had managed to bring the build time to just under 4 minutes—a 625% increase in speed!
This massive performance gain had follow-on effects. Because engineers knew their automated specs would be done only a couple minutes after their Pull Request was reviewed, they stuck around to deploy things faster and more frequently instead of just moving on to the next task. The increased deployment frequency resulted in smaller deployments, which meant every change became less risky.
Ultimately, Tyler's initiative led to significant gains in the efficiency and effectiveness of our software delivery practice. Most importantly, this initiative was balanced with good judgment; Tyler had notified and communicated what he was doing to the rest of the team and ensured that there was no downtime or disruption to the team's work.

We always leave things better than we found it. We reject the status quo. We are dedicated to growth on all levels: individual, team, and company.
People, Process, Product. At Snap! Raise, we continually strive to improve all three, starting with the most important: people.
As a startup that has grown nearly 600% in the past three years, we need to quickly grow and adapt to adjust to changing demands and stay on top of our game. Whether that means re-imagining processes or developing new product lines, we need the right people in the right seats to drive things forward. We have carefully built a team of engineers capable of growing and improving at a rapid rate, and have offered them the support they need to do so.
We empower our engineers to push themselves to learn and grow, both professionally and personally. We provide the resources, whether that be budget for a conference, a formal training program for aspiring leaders, or just a book to read. It's important to us that every Snap! Raise engineer is improving and making progress in their careers and their lives.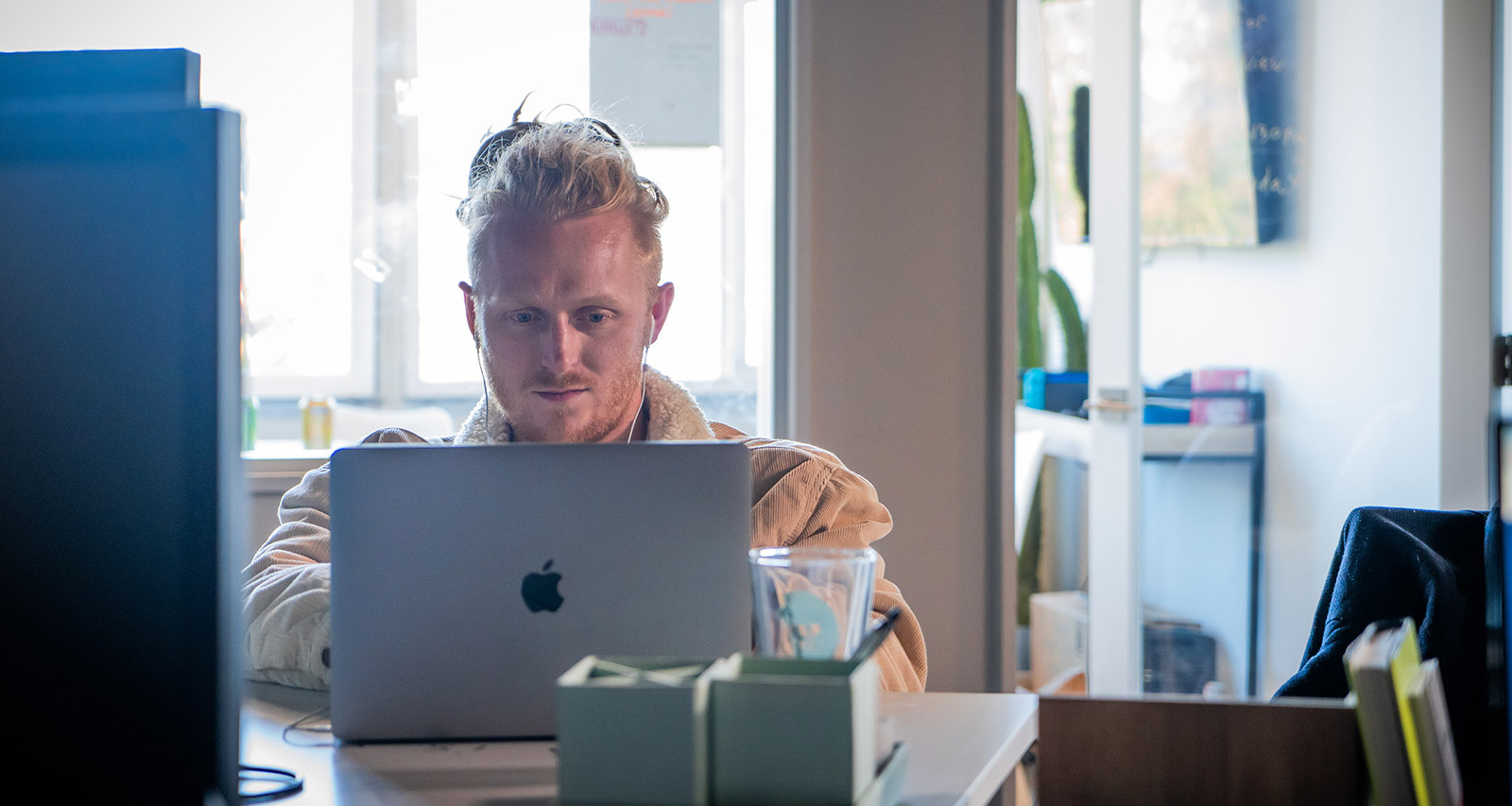 Josh Zylstra came to work at Snap! Raise in 2017, starting as a tech support agent in our internal operations department. Having come from a role in I.T. at Amazon, he joined Snap! Raise to get his foot in the door in a possible software development position. His first position at Snap! Raise involved prioritizing and curating bug reports, ensuring the development team had the information they needed to improve the Snap! Raise software. During this work, he learned a lot about how Snap! Raise worked as a software platform and as a company.
In 2018, he seized an opportunity to transition into a junior engineering role working on the Snap Raise product, having completed some basic training at a local code school. In this role, he absorbed everything he could—watching tutorial videos, reading blog articles, and teaching himself how to become a better engineer.
His hard work showed up in the quality of his code and his output. He quietly ground away on major initiatives such as our new fundraiser pages and new coach dashboards.
Josh was recently promoted to Software Engineer II, a reflection of the time and effort he put into continuous improvement.

You can't build a world-class company or product by yourself. Leave your ego at the door, seek out help, and don't try to do everything by yourself. As an individual, your best resource is your team. Preserve, protect, and grow it.
Some companies have an official unofficial "no jerks" rule, and Snap! Raise is no exception.
We look for team members who can communicate and collaborate effectively. We look for people who can be relied on to be responsible for the tasks they've committed to. To settle for anything less would hurt the team, the company, and ultimately the customers and communities we serve.
We all have strengths and weaknesses, and we've built a team full of passionate team players who complement each other's skills.
Duy Huynh, Software Engineer II, has been at Snap! Raise since the beginning. He's seen the company grow from a handful of people to over 300. His leadership was responsible for powering the platform that created an entirely new industry: team-based digital fundraising.
Since the very beginning, Duy has demonstrated commitment to the team. He's gone above and beyond in ensuring that his colleagues are happy and taken care of. He performs many of the sweep-the-floor tasks, such as ensuring reviews are done in a timely fashion or deploying code when everyone else is busy.
He'll jump on urgent bug requests to ensure the rest of the team is unblocked and doesn't have to context-switch. He'll dive into the hairier parts of the codebase, working with vendors and other departments to ensure that issues are resolved.
Duy's commitment to the team even extends beyond the software—you'll often catch him cleaning the office kitchen without a second thought, or teaching cooking classes to other Snap! Raise employees. These acts of service demonstrate how much Duy cares about his fellow team members. We love working with him and following the example he sets.
Engineering Jobs at Snap! Raise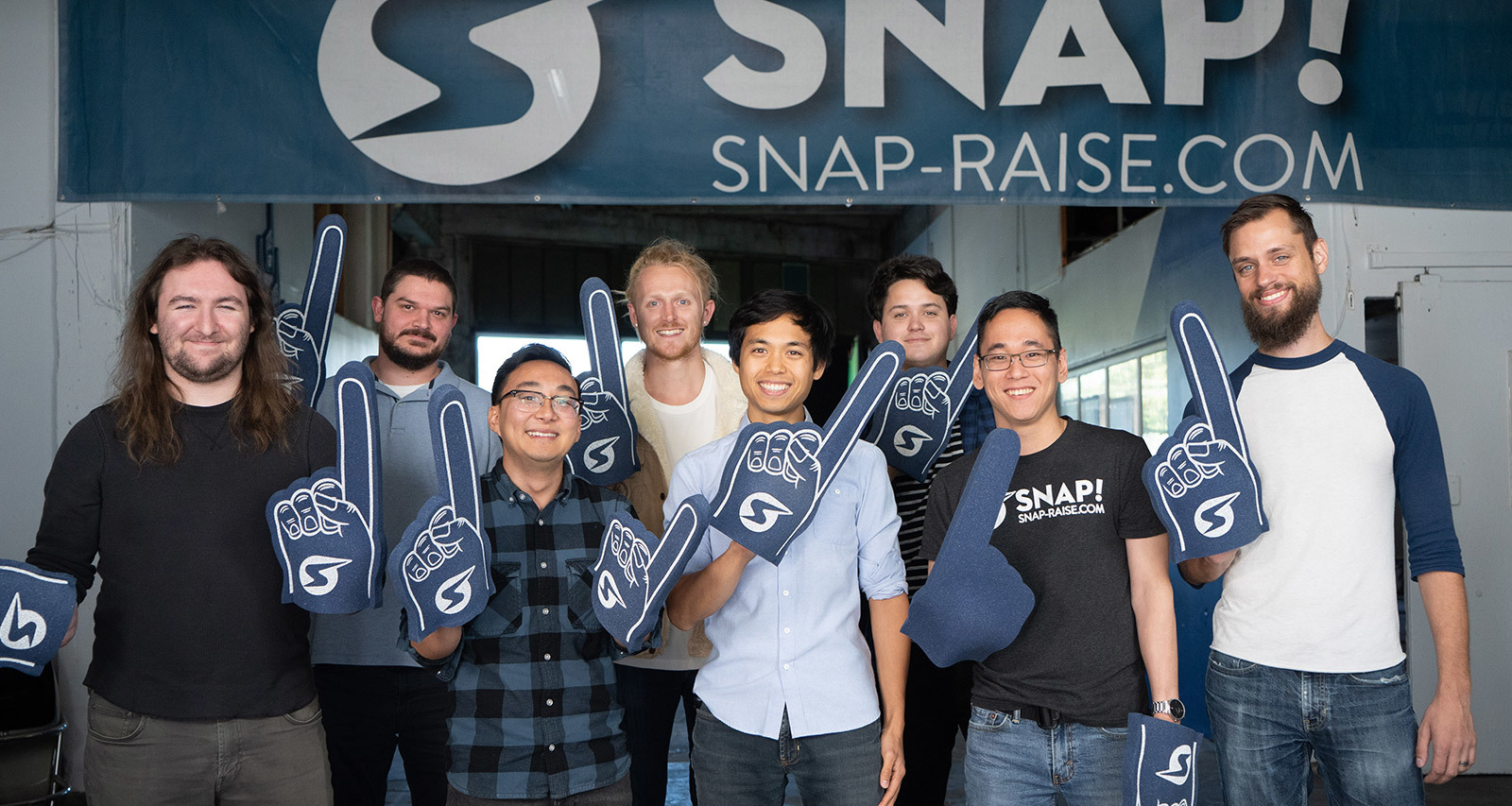 Our engineering team's core values allow us to work quickly, cohesively, and effectively. We achieve more together when we hold ourselves accountable to our company mission, our customers, and our fellow team members.
Find out more about the Snap! Raise mission here.
If you value writing software with a purpose and love to be a part of a great team, let's talk!
---